Choosing The Right Wide Angle Security Camera For Your Needs!
When you are the owner of a big property and want to keep it all safe, using wide angle security cameras a very good option. It is always better than installing multiple cameras that may be more cumbersome and costly as well. Generally, wide angle cameras are available in 180 and 360 degree views that can do a comprehensive scan of the whole room.
Part 1: Wide Angle Security Cameras For Homes
Your home is one place where advanced and high security is necessary. It is always good to install a wide angle security camera in the house so that the whole expanse of your home is within one's view. One may install a 360 degree wide angle camera in the middle of the room, and if that is not feasible then two 180 degree cameras on the opposing walls will work just fine.
Let us look at two good wide angle security cameras for home use.
When you want to keep an eye on your children or pets then this IP camera is a great option. It is audio and video enabled as well to make sure one is safe from outside intruders and can communicate with them as well if needed.
Features
Diagonal angle of viewing is 105 degrees
Has intelligent motion detection
Operates in a temperature range of −10 °C to 50 °C
Features up to 10m night visibility
Has P2P functionality - enables remote viewing
This camera is a good option because it is easily installed and the operation is quite easy as well. In addition, it has all the features that you may need, making it ideal for home use.
Features
Field of vision is 55-60 degree
Night vision extends up to 40ft
The camera is totally weatherproof and suitable of outdoor and indoor use
Has a resolution of 400 TV Lines
Can be made compatible for remote viewing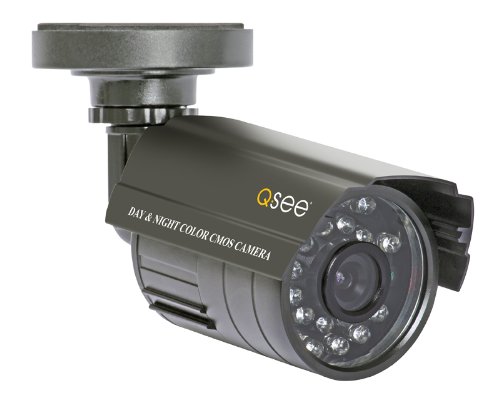 Part 2. Wide Angle Security Cameras For Outdoor Use
When it comes to outdoor use, wide angle security cameras with infrared vision are a necessity. It is always imperative to know who is lurking around your premises and whether they are planning any mischief. With these cameras, they will be captured wherever they stand regardless of whether it is day or night!
Two outstanding wide angle security cameras in this category are:
The best thing about this security camera is that it can be connected very quickly and one need not be a wiz to understand the functions of the camera in detail. This easy to use IP camera needs no extra cables.
Features
Diagonal angle of view is 81 degrees
Has intelligent motion detection
Ideal operating temperature is −10 °C to 50 °C
Nigh vision extends up to 65ft
Remote viewing can be enabled in this security camera if needed
This wide angle IP camera is a cost-effective and efficient way to protect your premises. It also has a 720p color image sensor that offers HD quality images for better image capture.
Features
Diagonal angle of view is 62 degrees
Infrared night visibility extends up to 20m
Comes equipped with motion detection
Ideal operating temperature is −10 °C to 50 °C
Remote viewing is possible with the help of a smart phone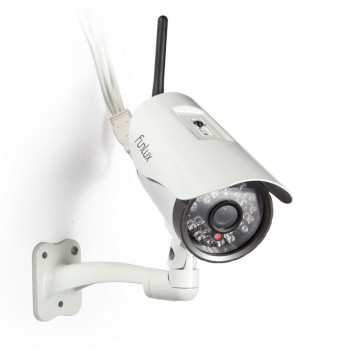 Part 3: Wide Angle Security Cameras For Business Use
Your office or your business place contains vital data that could be very necessary to secure. To protect it, try installing dome shaped wide angle cameras in your office as installing a 360 degree security camera in the middle of the ceiling is quite feasible for any office premises.
Let us now look at one good small business security camera system in this section.
This security camera system is equipped with all the modern strapping you need to keep your office premises safe. It also comes with a 500GB DVR that can record and keep the footage for future use as needed.
Features
Operates in temperatures between 32°F~122°F / 0 °C to 50 °C
Can detect unusual motion
Has night vision capacity of 65ft to 80ft
Remote viewing option is available
Has a diagonal viewing angle of 70 degrees for better coverage