Tips and Tricks about Business Security Camera Systems
The security of any business establishment is very important. A lot of investment goes into a business, and it is really important to keep your business premises safe from unscrupulous hands. Many business owners think that their establishment will never be a victim of thefts and break-ins, and are often caught off guard when something happens. For this reason, many businesses use video surveillance systems that will record everything going on inside and outside their premises for added security. These security cameras keep an eye on your business, and digital recorders record the images and video footage for future use. The feeds can also be checked from remote locations through PC's, tablets and smartphones.
Before buying any business cameras, you need to know the different varieties available in the market.
Wireless or Wired
Wireless cameras are quite popular because they are small and can be installed easily. If a wireless receiver is nearby, then the camera can be positioned there. The great thing about wireless cameras is that they can be easily repositioned as well. Wired cameras suffer little or no signal damage, and are very hard to hack. They are larger in size and cannot be reinstalled at other locations with a different wifi network without reconfiguration, but are more expensive than wired cameras.
Indoor Or Outdoor
When it comes to your business establishment, cameras are best installed both outside and inside the premise to keep eye on all the activities going on in and around the place.
Remote Viewing
In today's world where a person is always on the move, it is really necessary to buy security cameras that offer remote surveillanceas an option.  With the help of the internet, one can review one's video footage on a monitor or even a smart phone with ease.You just need to configure the DDNS and port-forwarding to get an IP address for remote viewing.
Motion Detection
Motion detection is a very good way of recording videos and images, especially if you have limited storage options for your footage. While a normal security camera may go on recording without any stops, you will not come to know when a crime has been committed in real time. This is where motion detection helps, because a camera set to record motion can send a text or email to the user as soon as motion is detected, alerting them instantly.
Night Vision
Night vision is necessary and generally important when it comes to selecting a security camera for your business particularly if you run a store or have late office access. At daytime, an office is full of people and bursting with activity. It is common knowledge that there are fewer crimes in the day. However,during night time, an empty office is more vulnerable. Therefore, cameras that haveinfrared technology are the best option if you need night surveillance. There are the black and white variety and the color variety to choose from depending on your needs and budget.
High Definition
High definition or HD is the latest buzz word when it comes to buying security cameras for business establishments. If you are spending a lot of money and buying a system, then you may also like to get the clearest and image quality and clarity available for future reference in catching a culprit.
In case you are searching for the best business surveillance systems, then the top threeoptions are:
This brand has quite a few options of video surveillance services and products for small businesses. They have three types of cameras - domecameras, indoor color and wireless cameras, with video duplicators and digital video recorders also available. This helps the person monitoring the footage to watch it on separate monitors. The option of remote access, motion detection as well ascloud storage is available for mobile devices, making these cameras a good buy.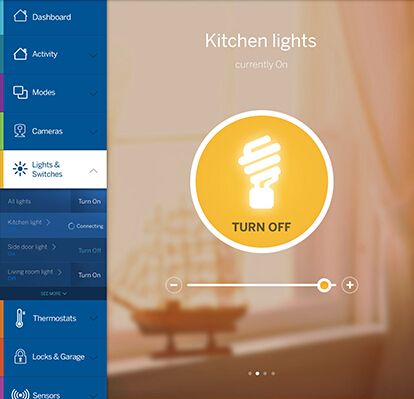 Tyco Integrated Security has a range of customizable video surveillance solutions for businesses. The options availableinclude recording software and hardware, closed-circuit TV systems, video monitors and remote Web management and viewing. Other types of cameras available with them are transit and mobile cameras, IP-networked, wireless, thermal, low-light, infrared, analog and digital cameras. Other than these, there also offercamerasequipped with pan and zoom. This brand has an exhaustive range of products to suit every need.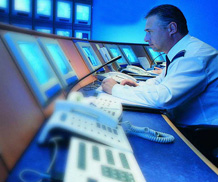 This company has a wide range andvariety of services and products related to security cameras.The Business package from CPI includes a custom LCD display control panel, motion detector, battery backup, infrared interior IP camera, two door contacts, real-time speaker as well as a microphone. Video cameras produced by this company have advanced features such as day-night use, variable high-speed electronic shutters, digital backlight compensation and otheruseful features coupled with some special features such as pan and zoom. Therealso offer digital video recorders which allow a user to sort all the footage by time, date and event.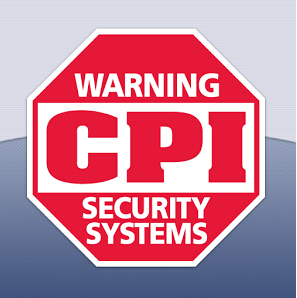 While all the above mentioned brands are great, The Funlux 16 Channel 720P sPoE NVR System with 16 sPoE HD Indoor Outdoor IP Cameras and 2TB HDD is great as well and one that meets all the above mentioned requirements to perfection. It is a wired security camera and is Onvif compatible where you are not limited to only a particular kind of IP camera due to the NVR. In addition, it fully supports HD cameras with image resolution of 1280 x 720. HD quality can be achieved through pairing with 720P IP cameras. Other than that, remote access and motion detection is available and you also get texts and emails whenever there is any movement. The camera can be installed indoors and outdoors and comes with night vision as well.