Top 5 HD NVR security systems
It is no secret that surveillance demands quality images implying that the crispier the images the better the system. In simple terms, HD stands for high definition while NVR stands for Network Video Recording. These two terms are synonymous to many modern surveillance systems but which of them are the best? We take a peek at the top 5 HD NVR systems that you can choose from the wide array of options in the market.
HD security systems have powerful cameras in the range of 720P to 1080P and powered over Ethernet cables. This Funlux security system is fashioned just to fit into that bracket as its camera outputs 720P HD videos. The system is also tailor made to sure mobility in the sense that it allows remote monitoring over the IP using smart phone apps. This way you will not have to worry of your systems whenever you are not near them again. It's easy to use Linux OS systems designed with good navigations makes it very easy even for starters to configure and install. More Funlux HD NVR security system.
Talk of the best HD NVR systems and this is certainly one of the best out there. Like the others it boosts extensive features ranging from memory to Camera design. Its camera is designed to work with pixel perfection both during the day and at night. It has 16 channels meaning that it can be interfaced with up to 16 HD cameras connected using Ethernet cables. The number is not a problem given that the storage of the system comes with 3TB with an option to expand further. It has also excelled in remote monitoring through mobile networks making surveillance very easy even from other geographical locations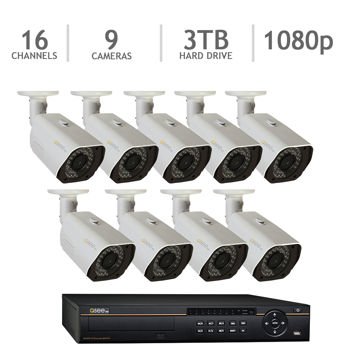 Like the other Funlux system, this one is worth a place in the place by virtue of it's immense features. It has HD cameras interfaced to the NVR using Ethernet cables. These cameras are also designed to work well at night-it has IR night vision LEDs. The NVR is interfaced with a router to allow remote monitoring through mobile networking. Motion detection is another feature that has been well enhanced by the system.
This is one of the best security systems in the market and it is certainly not by a fluke! Like the others, It has based it's strong credentials on attractive features that aim to make security even better. Aspects such as image processing using filters and high Definition image capture makes it a favorite in the market. Remote viewing over the Internet has also made users appreciate the power of the device. Its camera serves as the focal point of this systems and it does not fail in delivering quality images even at night. It is also important to note that it is very easy to install and set up as well as to use!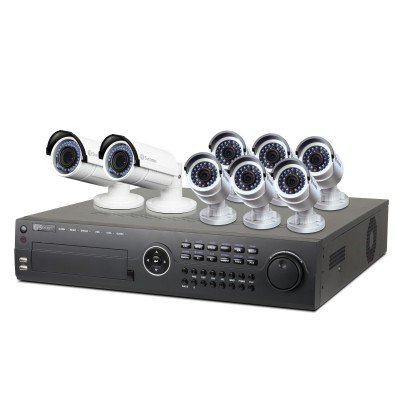 This is one other HD security system that has tapped on modern features en route to becoming one of the best. It comes with an inbuilt memory of 3TB(expandable) thus it affords the user lots of storage space. Its cameras output high Definition video quality at a zoom capability of 2.1mm and up to 61ft night vision image capture.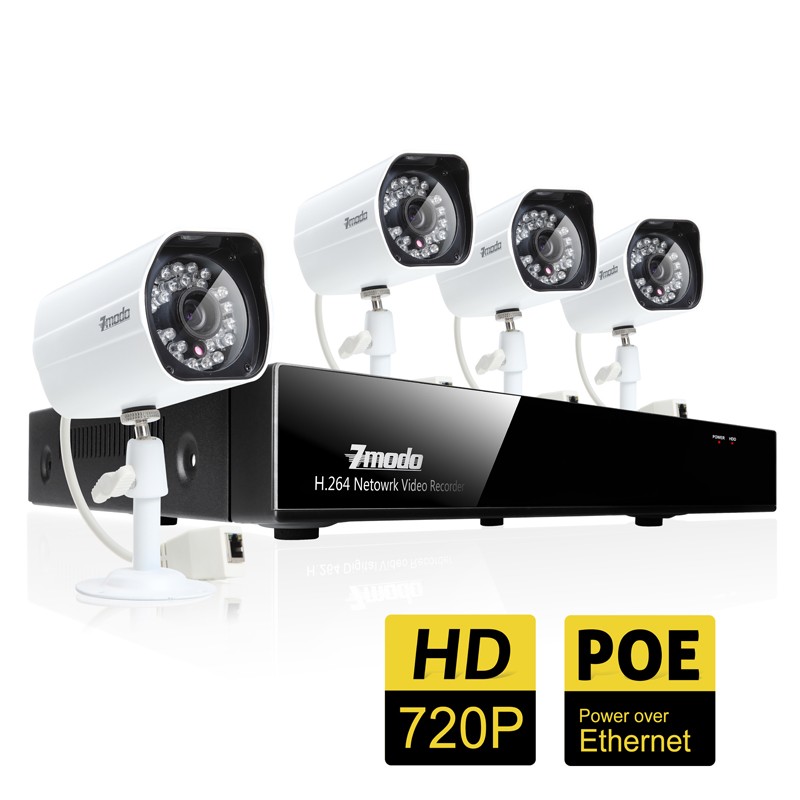 The features of these systems can be best summarized below:
Security system

?Camera

System
Feature

Memory capacity

Connectivity

Color Mode

Funlux 4 Wireless 720P HD Cameras 4CH NVR Security System

720p HD, 1/4" Color CMOS Sensor
IR Night Vision: up to 65ft,
View Angle: 2.8mm Lens;73 Degree

Easy to Install,Can Scan QR codes, Intelligent Recording& Motion detection,
Mobile Review

1TB
expandable

POE, Wireless over IP

Color Day, B&W Night

Swann 16 Channel NVR

1080P HD,
5X picture Sharpness

Remote viewing Via free Mobile apps,
Intelligent Recording& Motion detection,User friendly Interface coupled by Wizard

3TB
expandable

POE, Wireless
over IP

Color Day, B&W Night

Funlux 8 Channel 8 Cameras POE NVR System with 1T HDD

720p HD, 1/4" Color CMOS Sensor
IR Night Vision: up to 65ft, View Angle: 2.8mm Lens;73 Deg.

Motion Detection, Intelligent records,web and
Smartphone Remote access

1TB
expandble

POE, Wireless

Color Day, B&W Night

Zmodo 4CH 720P POE NVR HD Security Camera System

1080P HD,
2.1 megapixel image sensor, 62ft night Vision capability,
Weather resistant

Motion Detection, Intelligent Recording,
Smartphone Remote Viewing

1TB
expandable

POE, Wireless over IP

Color Day, B&W Night

Q-See 16
Channel HD
NVRSecurity System with 3TB HDD and 9 3MP HD IP Cameras

720P HD 5.0, 100ft? IR night Vision,
Varifocal Manual Zoom

Motion Detection, Intelligent Recording, web and
Smartphone Remote surveillance

3TB
expandable

POE, Wireless over IP

Color Day, B&W Night