Top 5 POE NVR Security Systems
The use of Local Area Networks-better known as LAN has been on the rise in recent times and it is no surprise that security systems are quickly adopting Ethernet technology in a bid to curb crime. There is a wide range of Power Over Ethernet (POE) systems in the market today and that's probably why it is of essence to highlight the best 5 POE NVR Security Systems in market.
This POE security system stands stall in the markets and beats off competition owing to its enormous specifications.? With Security systems in surveillance, memory and display are most important and the system boosts huge memory 1TB that affords user lots of storage space. It has a great user interface that smoothen navigation. Its HD cameras designed to work a wide field of view has a zoom capability only the best can beat. It is also an easy to install device that comes with an easy to use manual. Even newbies feel comfortable with this magical system. More Funlux PoE NVR security system.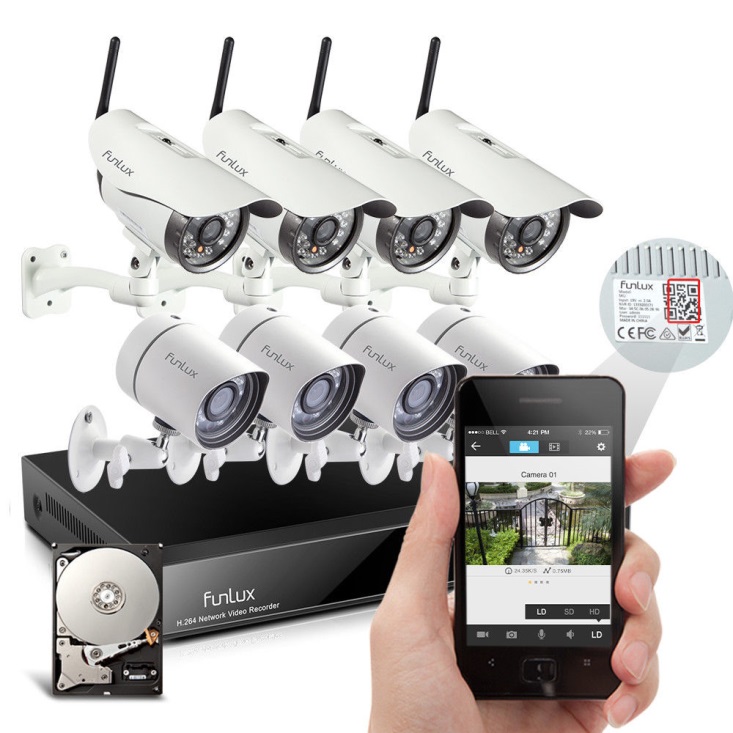 The most amazing feature of this system is the fact that it is one of the easiest if not the easiest to install. A user with little network and computer knowledge will find it very easy to fix everything in place. The other great aspect is that it's specifications are not a let down either as it is fabricated with great hardware, software and quality peripherals. 720P HD cameras with infrared diodes for night vision will ensure that you have 24-hour surveillance.
This is a security system that deserves its place thanks to the features it possesses. Like the other systems, it boasts efficiency and speed. Its cameras are High definition and the field of view long enough to allow a wide area of coverage. With communication over the IP for remote and web monitoring, it is easy to see why it is among the best in the market today.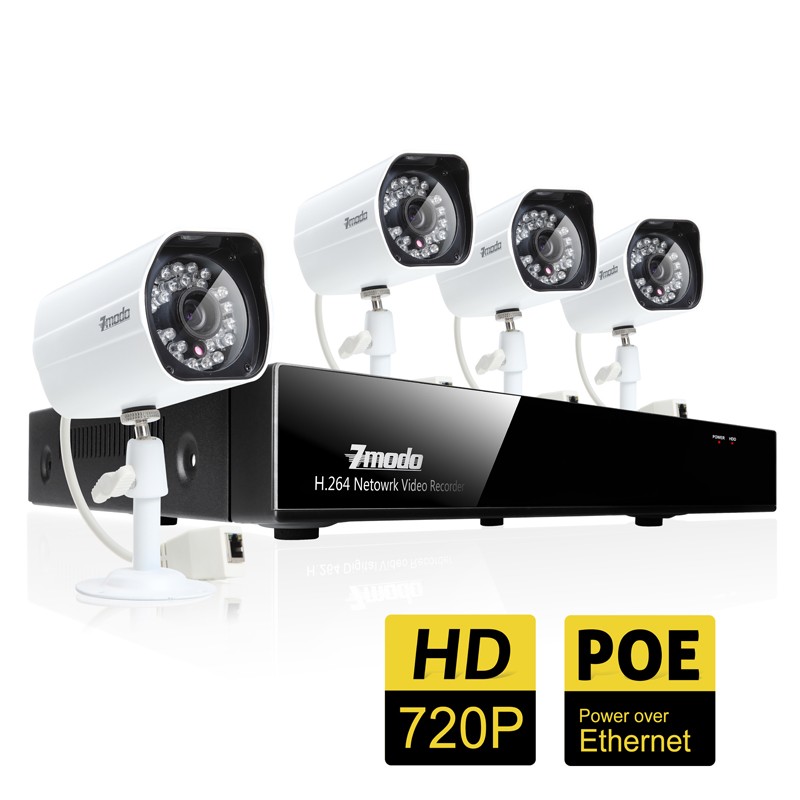 This is a plug and play system designed to let the user install without much of a fuss. Its cameras are crystal clear 720P HD level to ensure that you do not miss that security detail.? It also has a QR-Code scan capability that fastens interfacing with mobile devices for remote monitoring.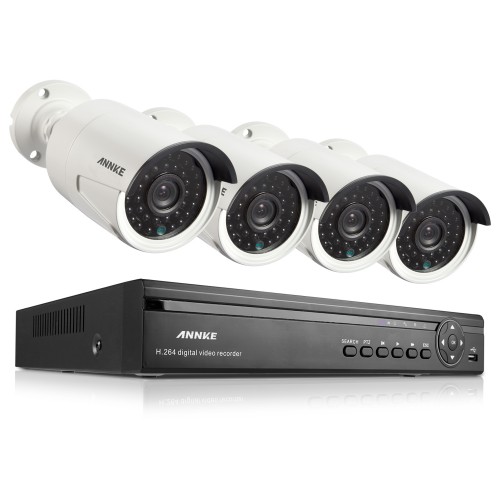 The Swann 8 channel security system is a real time system that will give you high quality recordings in real time. It's cameras are 1080P HD, wide angle at 2.1 mega Pixels. It has 8 channels to accommodate up to 8 cameras powered over the Ethernet cable connections.
?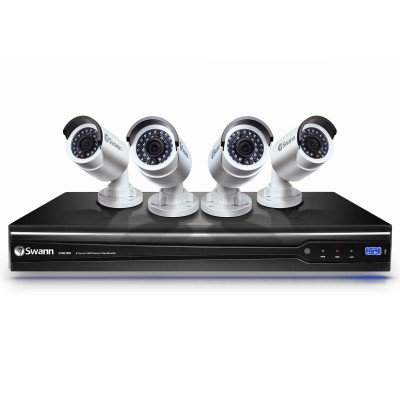 Security system

 Camera

System
Feature

Memory capacity

Connectivity

Color Mode

Funlux 4 Wireless 4 POE 720P 8CH NVR Security System

720p HD, 1/4" Color CMOS Sensor
IR Night Vision: up to 65ft,
View Angle: 2.8mm Lens;73 Degree

Easy to Install,Can Scan QR codes, Intelligent Recording& Motion detection,
Mobile Review

1TB
expandable

POE, Wireless over IP

Color Day, B&W Night

Swann

1080P HD,
5X picture Sharpness

Remote viewing Via free Mobile apps,
Intelligent Recording& Motion detection,User friendly Interface coupled by Wizard

3TB
expandable

POE, Wireless
over IP

Color Day, B&W Night

Zmodo

1080P HD,
2.1 megapixel image sensor, 62ft night Vision capability,
Weather resistant

Motion Detection, Intelligent Recording,
Smartphone Remote Viewing

1TB
expandable

POE, Wireless over IP

Color Day, B&W Night

ANNKE®

720P HD 5.0, 100ft  IR night Vision,
Varifocal Manual Zoom

Motion Detection, Intelligent Recording, web and
Smartphone Remote surveillance

3TB
expandable

POE, Wireless over IP

Color Day, B&W Night

Funlux 4 Channel 4 Cameras POE NVR System

720p HD, 1/4" Color CMOS Sensor
IR Night Vision: up to 65ft, View Angle: 2.8mm Lens;73 Deg.

Motion Detection, Intelligent records,web and
Smartphone Remote access

1TB
expandble

POE

Color Day, B&W Night