The 5 Best HD Home Security Cameras
With crimes becoming rampant nowadays, security and surveillance is of utmost importance. A great way to insure the security of your home is by installing HD home security cameras. These security cameras are not only a deterrent for criminals but will also provide you with video footage to see what goes on in your home and office even when you are not around! Rather than going in for the cheaper varieties, it is always good to buy good quality HD security cameras from a reputable brand which come with all the necessary features to keep your home safe and secure.
Here is a list of the 5 Best HD Home Security Cameras in the market.
In case you are looking for a security camera that is wired this is what you should be looking at. If you want to safeguard your property, then this is the security camera for you. This system gives you the chance to access camera footage remotely and you can also opt to get email alerts upon motion detection. You also have the option of connecting it to any laptop, monitor or TV because it runs on software of its own. There is no added monitor with the system but that is not necessary as the system can be connected to any monitor.
Features
* Has a 1TB hard drive that is pre-installed
* Comes equipped with D1+ wide recording resolution that is better than CIF technology
* The images and videos recorded can be accessed from remote locations as well
* Videos can be backed up for later viewing
* It is a weatherproof camera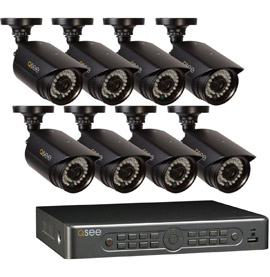 When you want to keep your home safe, HD home security cameras are the best option. One very good option in this segment is the Funlux 4 Channel 4 Cameras sPoE NVR System with 1TB HDD. This system is the ideal option to monitor your home or office. It also sends push alerts to your smart phone, making it easy to view footage from your home or office anywhere! In case you have an iPhone there is a 3-step QR-Code Scanner available for easy connectivity. In addition, the cameras in this system offers a clear view up to 65ft in total darkness. It also has a 720P color image sensor and offers 720P HD recording. Check more HD home security camera system from Runlux.
Features
* Image resolution of QVGA (320×240), VGA (640×480), 720P (1280×720)
* Action Detection Support for 100% Safety
* Remote Access Anytime Anywhere
* Weatherproof home security camera
* Intelligent Recording up to 312 days
* Pittsburgh Police Selected sPoE system
The best thing about this camera is that it can be installed very quickly and provides a live feed to a monitor or smartphone. A DVR plan can also be availed and customers can easily record footage and keep it for future use. Other than still images, the videos recorded by this camera are of high quality. For later viewing, images can also be stored in a cloud service, thus saving the memory of your recording device.
Features
* Has a 1TB hard drive that is pre-installed
* Comes equipped with speakers and microphones for easy communication among two parties
* Has a remote zoom feature
* Features Infrared technology which gives clear images even at night time
* Camera can be easily installed indoors as well as outdoors
* Stored vides can be shared with others online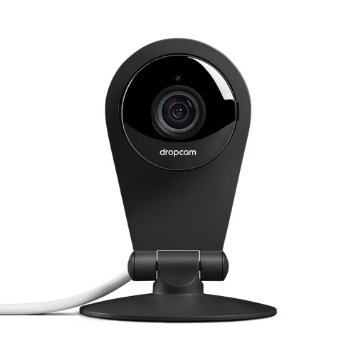 The video images derived from this wireless security camera are of very high quality as it features HD resolution. The images can be directly fed to a computer or to a monitor. There is a QR code which can be used by users to send footage and images to an app that is easily available on most smart phone platforms anywhere on the go! Text messages and alert features can be sent as well.
Features
* Comes with a motion sensor which starts recording whenever motion is detected
* Microphone is provided (but no speakers)
* Is equipped with infrared technology that provides black and white images during nighttime and color images during the day.
* Is compatible with most smart phones.
* Image quality is excellent
The best thing about the Lorex LW2110 Camera s that it leads to very easy installation both outdoors and indoors. There is a flex stand added that offers better surveillance coverage. In case more than one camera is bought, then they can be linked together for easy viewing of the footage.
Features
* Plug and play installation for a hassle free viewing experience
* The camera is totally waterproof though mounting should be done in places that do not have precipitation
* Coverage provided is up to 60ft
* Is equipped with infrared technology which leads to clear images both in daylight and nighttime
* Viewing can be done on a monitor or feed can be sent to DVR as needed