Upon release, the cloud service will be available to all customers through a free 30-day subscription to our 7-day cloud subscription plan. Customers will be able to subscribe to a paid service of their choice in the near future. Follow the steps below to begin your free trial. Please contact us if you are experiencing any issues, or if you would like to provide your feedback and impressions at our dedicated cloud support email: [email protected]
1. Open the Funlux app on your Android or iOS smart device and log in using your Funlux account information.
Note: You will need to update to the new Funlux app in order to use the cloud service. Once you have downloaded and updated the app, you will need to update your device firmware from the app.
If you are using the old app and are currently enrolled in the Cloud Beta Test, you will need to save your clips to your local storage before updating your app and device firmware, as old footage will be lost. Your device will be eligible for the new official Cloud Service trial after you update it.
2. Press the "Cloud" option as shown below.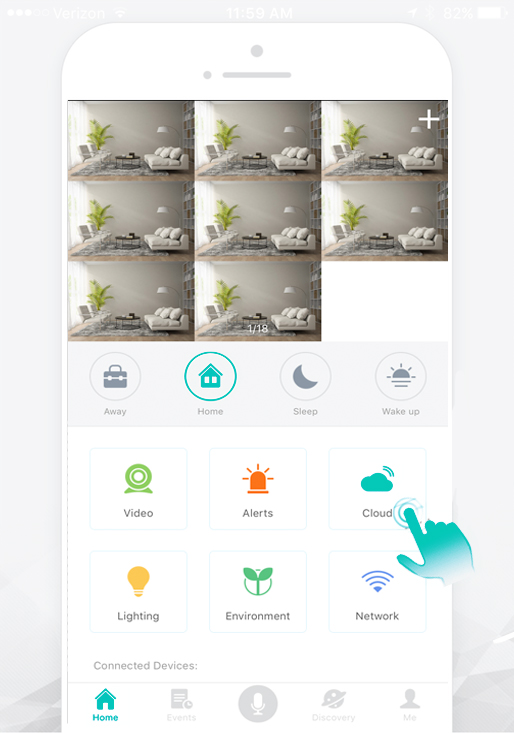 3. Press the "Try 30 Days for Free" to select a device to activate the cloud subscription, or scroll down to read more information about the Funlux cloud services.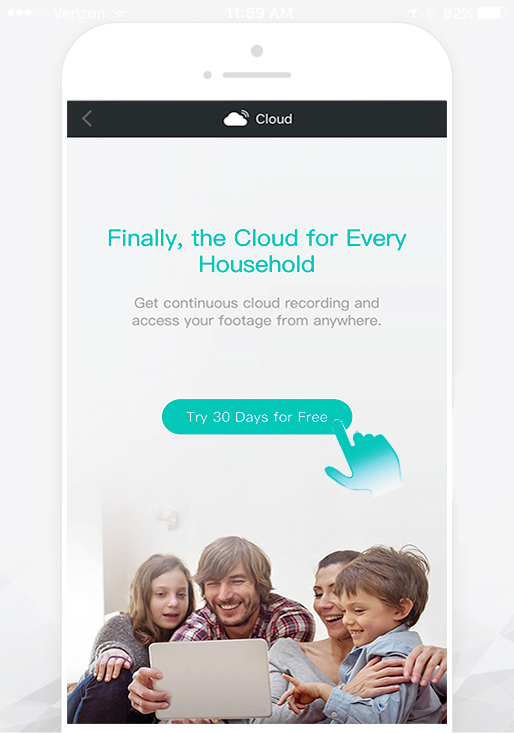 4. The app will identify all devices that are currently compatible for the cloud services. Scroll to find your device, and press the "Free Trial" button to begin the free 30-day subscription for the 7-day cloud service on that device.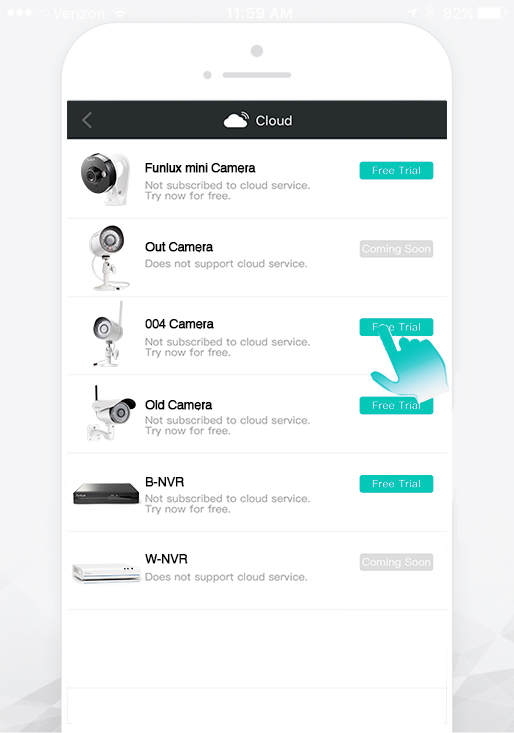 5. Read the information regarding the cloud service and press "Free Trial" to confirm the free trial.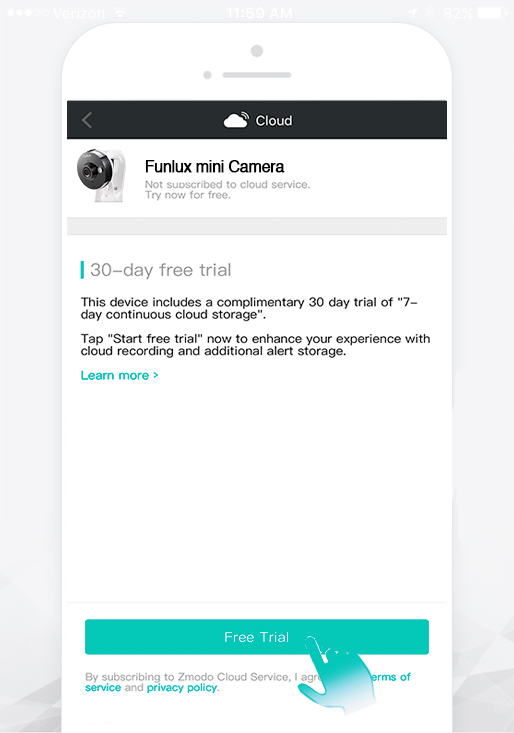 6. When you see this screen, your cloud trial will have been activated for your current device. Please allow 5-10 minutes after activation for cloud-recorded playback to appear in your app. Repeat steps 2-6 for any other device that you would like to subscribe to the cloud service.