Funlux 720P HD Weatherproof Wireless IP Network Camera
SKU#:

CS-S1U-W

Order Price:

$129.99

$55.99


Funlux Waterproof Outdoor Wireless 720P IP Camera
QR-Code Remote Access

720P HD Camera
High Definition Viewing Option
Recommended home & small business
Company
Store
Warehouse
Residence
Garage
WIFI Connection for Flexibale Installation
With the help of the Zsight app, you can connect to your outdoor IP camera through Wi-Fi. Live streaming from the camera can be viewed directly on your mobile device, provided it is connected to the internet. With the Zsight feature, you can also take photos, record and play back video clips, share devices, receive push notifications etc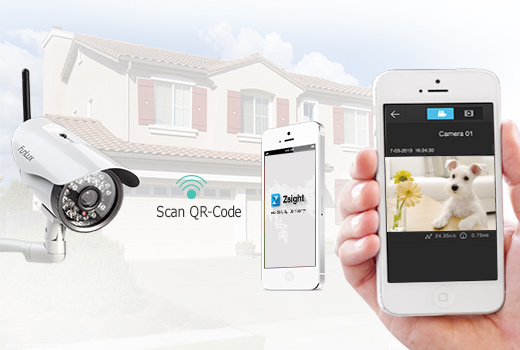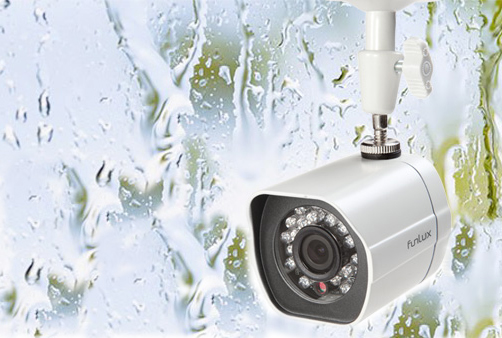 Weatherproof High Quality Protection
The camera comes with high quality safeguards from weather conditions (rain, humidity, and direct sunlight). Premium quality aluminium housing is provided to protect the camera from rainfall and winds. In addition to that, sunshade is also provided to protect it from direct sunlight. For further casing from the rain, the network ports need to be covered with any kind of good insulating material.
720P HD Sovereign Experience
The clarity of the video produced is unparalleled with a resolution of 1280 x 720 pixels, which is three times more than the average CCTV cameras available in the market. With this kind of resolution in the camera, you can record a more detailed video and cover more area. The higher resolution brings about a sharper picture and video quality without losing any details.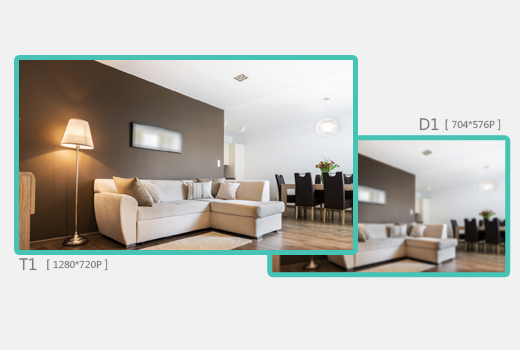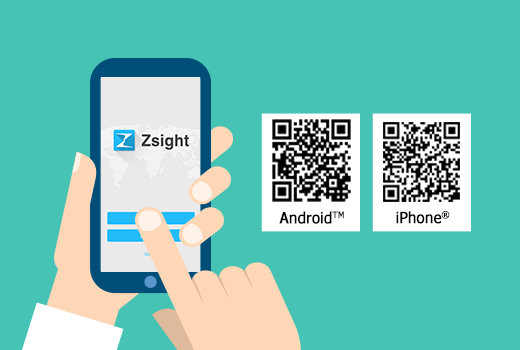 Scan QR Code And watch videos on mobile
The Zsight app allows you to view your camera live any time, anywhere, with just 3 simple steps. All you need to do is download the Zsight app (free) from Google Play or the Apple App Store, then scan the QR code which can be found at the back of the camera and just sit back and view video feed live from your camera on your mobile or tablet.
Automatic Warning to Offer 100% Protection
The IP wireless outdoor camera has a special feature of Intelligent Motion Detection. The video is analysed in real time, and natural movements, such as trees swaying, water motion, and small animal movements, lighting changes etc are cancelled out. This makes the camera more efficient as a security device, thus reducing false alarms. Alarms generated from objects of interest, such as cars and people, are sent via email, and are streamed to Network Video Providers (NVR) for storage and remote viewing.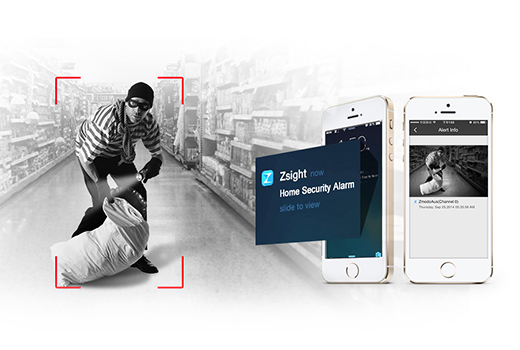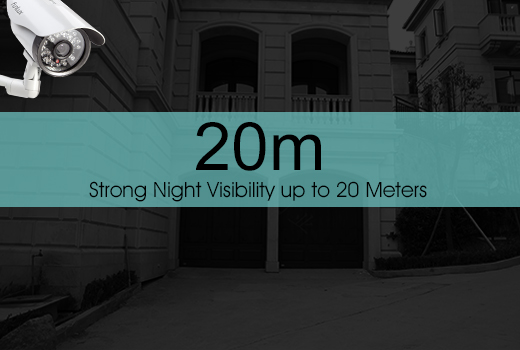 High Definition Night Visibility Up to 20 Meters
The presence of 24 infrared LEDs around the camera creates ambient light for the camera to record in low light situations. This camera is built in IR-Cut, which provides images with great colour reproduction in all kinds of lighting, as well as sharp and clear images. These can detect motion and capture video in low light up to a distance of 20 meters.
Romate Check in One Click
Once the Zsight app has been downloaded onto your mobile phone or device, just scan the QR code present on the back of the camera, and you can access your live video feeds. With the shortcut provided, in one click you can view live footage from the camera on your mobile or tablet at any time. You can link up to 8 devices to the IP camera.